2 Ways Life Skills Training Meets Global Workforce Needs
Read All Posts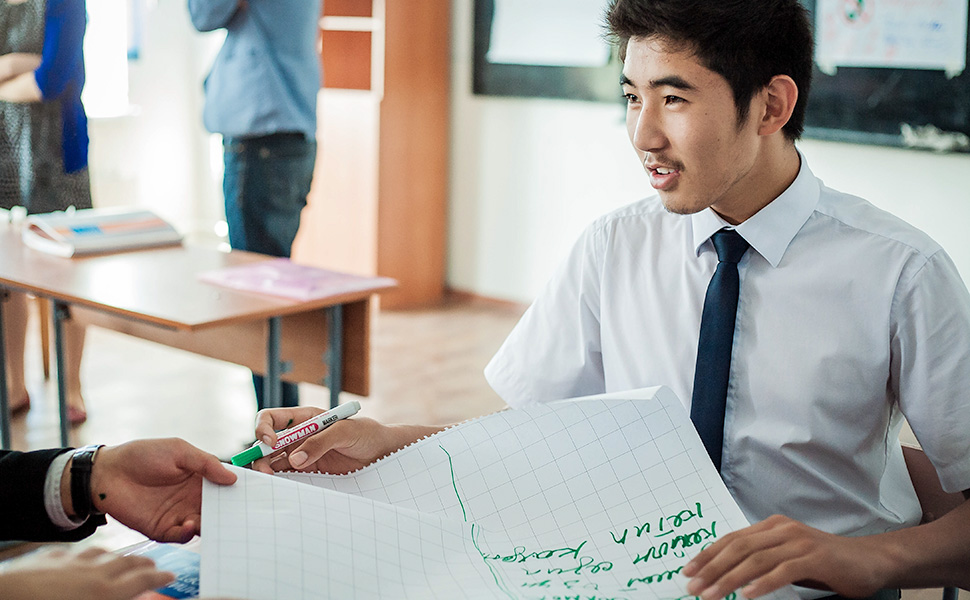 Last week, LinkedIn released their 10th annual Global Talent Trends report, which features results from surveys and interviews with talent professionals in 35 countries. Of the main findings, two in particular point to the value of life skills such as what IYF offers through our Passport to Success® training and curriculum.
1. Life skills training benefits internal recruiting by boosting retention and promotion.
LinkedIn finding: First, 82 percent of talent professionals LinkedIn surveyed are increasingly looking to hire from within. Benefits of internal recruiting include time and cost savings; the report references turnover costing companies $49 million per year. Logically, promotions improve retention; the report says employees stay 41 percent longer at companies with high rates of internal hiring. Looking at how internal hiring has been happening, LinkedIn data shows it results largely from individuals taking initiative. "It's time for recruiters to take a more active, intentional role in internal hiring," the report concludes.​​
Our results: Through over 15 years of global experience with our Passport to Success® training and curriculum, IYF has seen that strengthening life skills such as responsibility, time management, and teamwork positively impacts retention and promotion. Specifically, with partner Hilton, we found that 96 percent of participating team members were still working at Hilton and 40 percent had been promoted six months after completing PTS training. In fact, LinkedIn's 2019 report had underscored the value of life skills, citing 92 percent of hiring managers as saying they are increasingly important.

2. Life skills training can ease tensions and concerns in the multigenerational workplace.
LinkedIn finding: LinkedIn notes a "radical explosion in workforce age diversity" as another priority global trend. Many employees are working longer in life; meanwhile, Millennials ages 23 to 38 are the largest generational workforce group (40 percent) and Gen Z are beginning their careers. While a majority of talent professionals (89 percent) surveyed for the report agree that this intergenerational workforce makes a company more successful, the reality is that management and communication styles, among other things, differ. How do you ensure good collaboration and results?
"Two factors—longer life spans and Gen Z's arrival in the workforce —are driving a radical explosion in workforce age diversity. ... And there's a disconnect between enthusiasm for age diversity and all-too-real generational bickering. " - LinkedIn 2020 Global Talent Trends Report
Our recommendation: Addressing the changing makeup of the workforce, when it comes to age diversity, can't be one-dimensional or directional. LinkedIn cites creative corporate examples such as Estee Lauder's reverse mentorships where younger staff council senior staff on efforts like social media strategy and engagement. At IYF, we see life skills training as a valuable tool to improve communication, teamwork, and conflict resolution among members of different generations.
The workplace constantly evolves, and reports such as the LinkedIn's Global Talent Trends offer a way to keep pace with these shifting demands and opportunities. Because it builds competencies that never go out of use the way technologies will, life skills training offers a timeless way to get ahead.
Contact us if you are interested in customizing Passport to Success® for your organization. To try PTS for free, check out Passport to Success® Traveler, a new, game-based life skills training program launched in partnership with The PepsiCo Foundation.